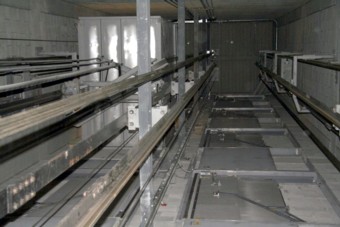 C.E.A. Consultant expertise Lifts Inc. has its operations across the province of Quebec, particularly in Montreal, Quebec and Ottawa. 
Each member of the company CEA Inc. has a total experience of over 20 years in the field of vertical transportation. 
We conducted a number of audits, studies and achievements of modernization projects and the creation of lifts, we carried out while respecting the regulations. 
Our activities are: 
- Advising the client on its existing facilities. 
- Audit and inspection on the compliance of the apparatus according to the criteria of the Régie du Bâtiment. 
- Diagnostic and audit of the status of the devices under maintenance. 
- Monitoring of maintenance and ensure remedial work under the service contract. 
- Diagnostics and advice on modernization of the facility. 
- Study of the modernization project or creation. 
- Tendering following technical specifications produced by CEA Inc. 
- Monitoring and inspection of upgrading or setting up the reception of works. 
Our role is to guarantee quality results and reliability conform to codes and standards and the best prices.